Edward Hillyer, Team Leader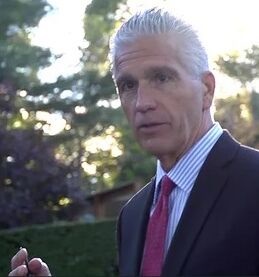 The Hillyer Team, Connecticut's Leader in Luxury Property Sales
Exceptional | Waterfront | Antique
Serving Stonington to Guilford
Contact Edward Hillyer at 860-235-3424 or edward@hillyerteam.com
There are problems in the local luxury home market that sometimes reduce the selling price or prevent the sale altogether.
I approach real estate from a level not often seen in this business. Setting a standard, the competition simply does not match. For my clients, exceptional service is not a choice it's an expectation.
Some agents start with a listing presentation, but a successful sale begins with a diagnosis of problems that may prevent a sale.
Only then will I implement your custom plan and solutions.
I am deeply committed to "getting it right" and selling each, and every one of my listings. My success is in part due to a keen ability to engage and direct a strong team of property specialists to overcome obstacles and solve your property's marketing issues. When buyers see your property online, we want them to think, "This is it…This is the one" – and come see it for real.
Many of my recent sales were other prior agencies' unsold expired listings. I relisted and sold most of them in less than half the marketing time, on average.
Today, virtually every buyer conducts their home search online and may only consider your property for a few seconds before moving on. Buyers have certain expectations about how an exceptional home should look. It sounds like a cliché but today more than ever, you only get one chance to make a first impression.
I have an established record of exceptional property sales and am discreet and private when representing my valued clients. Perhaps we can meet to discuss the value of our solutions as they relate to selling your property.
Contact Edward Hillyer at 860-235-3424 or edward@hillyerteam.com
To learn more, go to my web site or see my short video: www.hillyerteam.com/video