About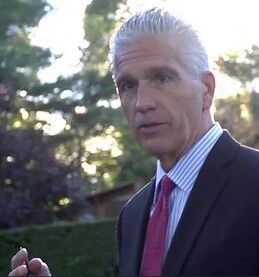 The Hillyer Team, Connecticut's Leader in Luxury Property Sales
Exceptional | Waterfront | Antique
Contact Edward Hillyer at 860-235-3424 or edward@hillyerteam.com
I see problems in the marketing of luxury properties. Too many exceptional properties sell for less than they're worth or linger on the market and do not sell at all. The reason is that some agents start with standard stock solutions, but a successful sale begins with identifying problems that prevent the sale.
I approach real estate from a different perspective; pinpointing a property's presentation problems to make it "market ready" and differentiating it from the competition.
In addition to my on-staff professional home stager, we also employ VIRTUAL STAGING, the latest cutting-edge technology — refurnishing or remodeling your home without cost to the seller, or even lifting a finger. Using computer generated imagery of your home's online photos, we drive buyer traffic to your property.
Buyers start their search online looking through hundreds of competing homes and will make up their mind about your home in less than a minute. You only get one chance to make a first impression. We want buyers to see your home online and think, "This is it…This is the one".
Most of my recent sales were other agencies' prior unsold listings. I relisted and sold all of them, in less than half the marketing time, on average, of the prior agencies unsold listing period.
I have an established record and use discretion and privacy when representing my valued clients.
Contact Edward Hillyer at 860-235-3424 or edward@hillyerteam.com
To learn more, go to my web site or see my short video: www.hillyerteam.com/video